Dr. Angela Glasnapp graduated Cum Laude from the State University of New York at Albany
before earning a Masters Degree in Biology from Allegheny University in Philadelphia, PA. She
attended medical school at New York Medical College in Westchester, NY and then completed a
general surgery residency at St. Vincent's Catholic Medical Center in Manhattan. She continued
her education at an American Society of Metabolic and Bariatric Surgery approved fellowship at
New York Medical College, where she received advanced training in Bariatric Surgical
procedures.
Following her fellowship, Dr. Glasnapp worked at a Bariatric Surgical private practice in New
Jersey for 10 years before becoming Director of Bariatric and Minimally Invasive Surgery at
Staten Island University Hospital – Northwell Health. In her new administrative role, Dr.
Glasnapp used her experience to help grow a Bariatric Surgical practice while providing
compassionate care to her patients. She is excited to be joining New York Bariatric Group in her
home state of New Jersey, where she resides with her husband and two children.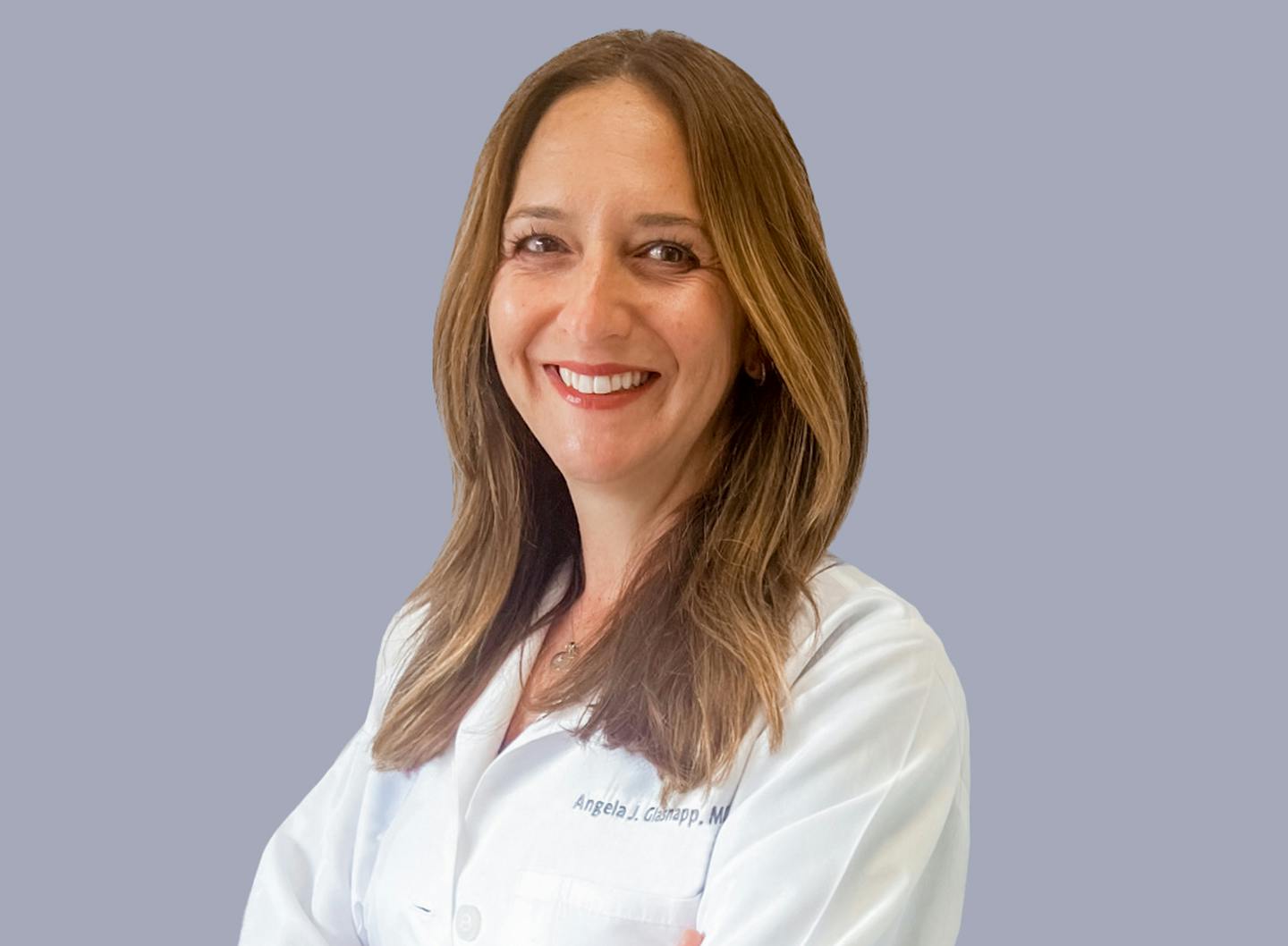 Dr. Glasnapp is board certified in General Surgery by the American Board of Surgery and is a diplomate of the American Board of Obesity Medicine. She is passionate about helping her patients understand that obesity is truly a disease, and that there are several surgical and medical treatment options available to help them. She enjoys helping her patients become healthier versions of themselves as she works closely with them throughout their weight loss journey.
Specialties:
Gastric sleeve
Roux-en-Y gastric bypass
Gastric band removal
Revisional bariatric surgery
Nutrition and medical weight loss
Esophagogastroduodenoscopy
Minimally invasive general surgery procedures
Minimally invasive anti-reflux procedures