z100's Mo' Bounce had Bariatric Surgery with Dr. Shawn Garber!
Mo' Bounce is on air on z100 weeknights from 6pm-10pm. Mo' had surgery with the New York Bariatric Group this week and is doing well! Last week Mo was interviewed by our Marketing Director and when asked about his decision to undergo bariatric surgery Mo gave the following quote: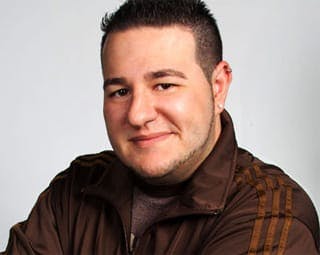 "I'm 31 years old and I've struggled with my weight my entire life. Another reason for choosing to undergo bariatric surgery was my family. Everyone has a history of high cholesterol and high blood pressure so I wanted to lose the weight before I found myself with those same issues down the road. I struggled with diets my whole life. I knew the decision to go through surgery was a permanent and drastic one but I was ready to change my life. I have always struggled with portion control. Bariatric surgery is the tool I need to help me eat smaller portions and control my weight."
When asked why he choose Dr Shawn Garber and the New York Bariatric Group, Mo replied,
"Uneducated people don't think they "need" bariatric surgery unless they are 500lbs but I was well informed about the standards and I knew it was a procedure to improve my life even though I "only" weighed 270lbs. My BMI was 39 and I knew that was extremely unhealthy! I knew the decision to undergo bariatric surgery was an important one. I did my research and spoke to a friend of z100, Dr OZ. He suggested I go see Dr. Shawn Garber and the staff at the New York Bariatric Group. I did my own research as well. I checked out Dr. Garber's YouTube videos. The videos were extremely professional and I was impressed! I was still concerned about the risks involved with bariatric surgery but after meeting with Dr Garber in person, I felt confident in my decision to undergo the Sleeve Gastrectomy. Dr Garber explained that 'the benefits outweigh the risks. It is far more dangerous to live with the co morbidities associated with being overweight then it is to have surgery.' The week before surgery was difficult because I was on a liquid diet but it will all be worth it in the end. I lost 10lbs during that week alone! I am so excited to start my new life in my new body. My career involves a lot of public appearances. Although, I am always confident on the air on z100, I would become more shy and timid when having to do an appearance in person because of my weight. I was not comfortable in my own skin. I know after surgery it will be a major lifestyle change and I will have to work out and make the right food decisions but I am ready for this! I want to shop at regular stores and be able to do the things that my weight has stopped me from doing in the past.
It was an extremely easy decision to make after meeting Dr Garber, I felt comfortable and confident. If I could give advice to anyone contemplating bariatric surgery it would be to educate yourself and get as much information as you can!"
You can listen to Mo Bounce on z100 to follow his progress with weight loss surgery or follow him on on twitter @z100MoBounce
Post-Op Support Groups now available in Suffolk County!
The New York Bariatric Group is now offering support groups for patients in Suffolk County. These support groups with be hosted by Dr. John Angstadt and will be held the 3rd Wednesday of every month from 7:00pm-8:00pm in the 2nd Floor Lecture Room at St. Charles Hospital in Port Jefferson – 200 Belle Terre Road, Port Jefferson, NY 11777.
Join fellow patients to offer support to one another. The meeting is for patients that have had Lap-Band, Sleeve Gastrectomy or Gastric Bypass surgery. To view a full schedule of upcoming support groups please visit our website at StopObesityForLife.com. Family and Friends are welcome.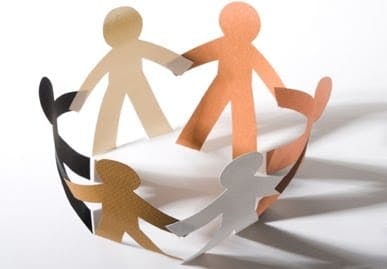 Recipe Savory Seafood Soup
Ready in 30 minutes Yields 6 servings
Ingredients
2 tbsp canola oil
1 large onion, thinly sliced
1 cup chopped green onion
3 cloves garlic, finely chopped
½ cup chopped fresh parsley
1 large green bell pepper, seeded and diced
2 ½ cups no salt added tomato sauce
½ cup dry white wine
1 cup low sodium chicken broth
¼ tsp chopped thyme
¼ tsp chopped rosemary
¼ tsp fresh ground pepper
1 bay leaf
1 pound shrimp
8 oz scallops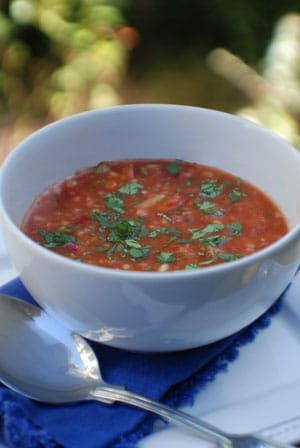 Directions
Heat canola oil over medium high heat and add onions and garlic and cook, covered, over low heat until soft.
Add parsley, bell pepper, tomato sauce, wine, chicken broth, thyme, rosemary, pepper and bay leaf and simmer, covered for 1 hour.
Add shrimp and scallops, bring to a simmer, cover for 8-10 minutes or until seafood is cooked.