New Office Makeover!
Out with the old, and in with the new! The New York Bariatric group is currently in the process of getting a complete new look! We will be moving to a new location to better accomodate our patients. Our new office will be equipped with a spacious waiting room, more exam rooms, etc. Expect to see the new look by early 2014. What do you think of the new look?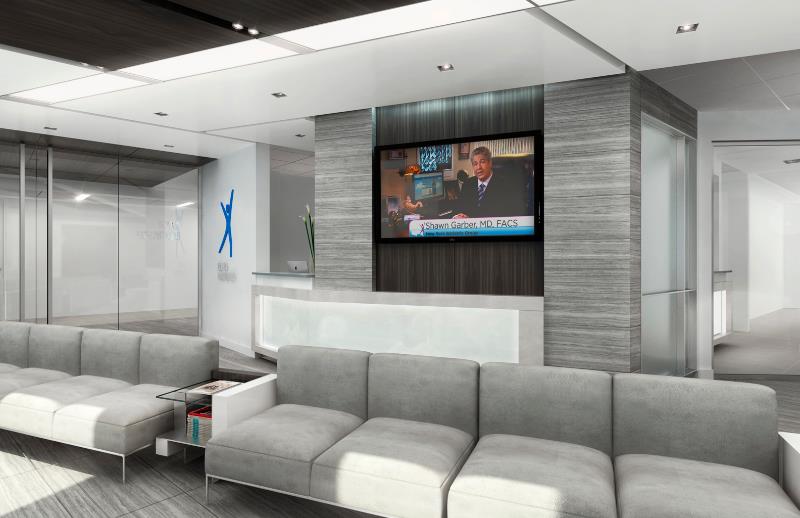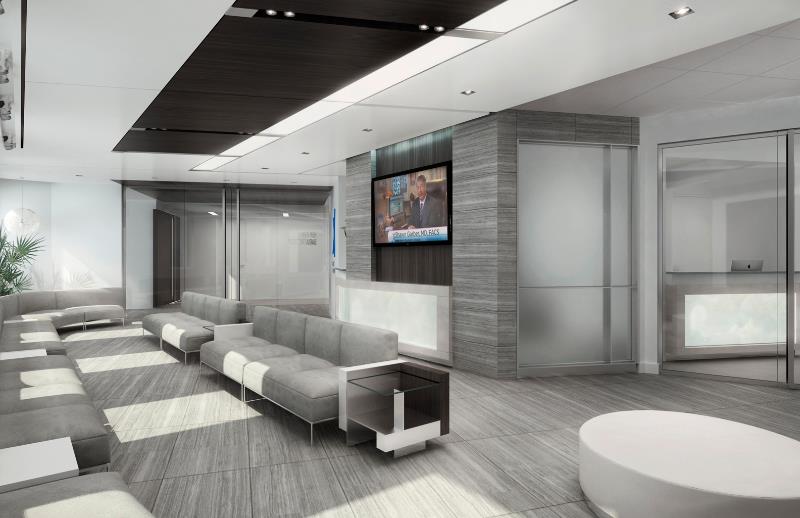 New York Bariatric Group & St. Francis Hospital
The New York Bariatric Group is pleased to announce that we can now perform bariatric surgery at St. Francis Hospital in Roslyn, NY. If you are interested in having your bariatric surgery at this hospital, please call 800-633-THIN to speak with our office staff.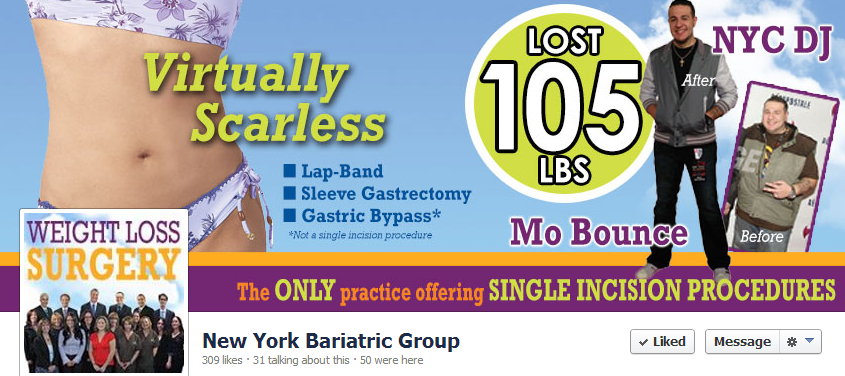 Have You Visited our Facebook Page Yet?
Join in on the conversation and get involved in our frequent Facebook updates! We're regularly posting: upcoming events, patient success stories, obesity related news articles- along with bariatric nutrition and food preparation tips. We are keeping you updated with site news and what's going on as well as sharing interesting links that you may find useful!
So what are you waiting for?
Click here to give us a LIKE!
Patient Spotlight DJ Mo Bounce
DJ Mo Bounce lost 105lbs with weight loss surgery at the New York Bariatric Group. Find out how you can too!
Location: Brooklyn, NY
Age: 33
Total Weight Lost: 105
Surgery date: 2012-01-16
Presurgery BMI: 39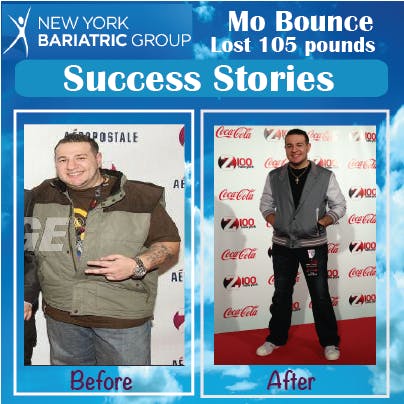 "I was always an active kid but as an adult couldn't keep the weight down, even while staying active. I tried every and any diet, Weight Watchers etc., would lose some weight then put it right back on. Once I was educated on the procedure, it became a no brainer, especially since it would be covered by insurance. I no longer suffer from sleep apnea or high cholesterol and I feel so much better about myself!"
If you are interested on embarking on a similar weight loss journey such as Mo Bounces', call our office at 800-633-THIN to schedule a consultation with one of our highly qualified surgeons. Visit our website StopObesityForLife.com to learn more about our program and read numerous patient success stories.
Monthly Recipe Easy Chicken Tetrazzini
Servings: 6
Nutritional Analysis Per Serving
(about 1 cup)
Calories: 167
Fat: 3 grams
Protein: 10 grams
Carbohydrate: 25 grams
Cholesterol: 30 mg
Sodium: 175 mg
Sugar: 1.5 grams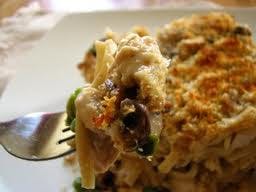 Ingredients:
1 T. reduced-calorie margarine
½ c. scallions, chopped (about 5 scallions)
8 oz. button mushrooms, sliced
3 T. all-purpose flour
¼ t. garlic powder
1/8 t. black pepper
1 c. fat-free chicken broth
½ c. fat-free skim milk
½ lb. cooked, boneless, skinless chicken breasts, cubed
¼ c. canned pimentos, drained and sliced (about equal to a 2 oz. jar)
2 T. sherry cooking wine
3 ½ T. grated parmesan cheese
8 oz. uncooked spaghetti, broken into thirds and cooked
Directions:
Melt margarine in a large saucepan over medium-high heat. Add scallions and mushrooms and cook until tender, stirring, about 5 minutes
Combine flour, garlic powder, pepper, broth, and milk in small bowl. Mix until well blended.
Add flour mixture to saucepan. Cook until mixture boils and thicken, stirring constantly, for about 10 minutes.
Add chicken, pimentos, and sherry. Cook until thoroughly heated, stirring occasionally, for about 2 minutes.
Stir in cheese and cooked spaghetti and toss gently.