Endoflip During Lap-Band Surgery to Increase Weight Loss
Continuing its leadership in bariatric surgery, Dr. Shawn Garber has become the first in the Northeast to utilize a new imaging device that facilitates the adjustment of gastric banding in the operating room during weight loss procedures.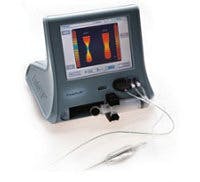 The EndoFLIP (Endolmenal Functional Lumen Imaging Probe) Imaging System enables the surgeon performing a laparoscopic banding (LAP-BAND ®) procedure to make adjustments to the device that reduces the size of the stomach while the patient is still in the operating room, potentially improving weight loss immediately after surgery and minimizing the likelihood of complications.
"Until now, adjustments to the band that constricts the stomach were made in the weeks following the surgical procedure," explained Dr. Shawn Garber, Mercy's Chief of Bariatric Surgery. "With the EndoFLIP system, we can visualize the band during the surgery and adjust it to the correct size to limit the patient's food intake but avoid possible adverse affects such as gastric reflux."
Dr. Garber noted that the EndoFLIP system can also be used to improve long-term weight loss with the new gastric sleeve procedure, by more accurately measuring stomach volume and also when performing EsophyXTM transoral incisionless surgery for the treatment of intractable GastroEsophageal Reflux Disease (GERD).
Our Mentorship Program – We Are Dedicated to Our Patients' Success
At the New York Bariatric Group People Make the Difference. Our bariatric surgeons, the medical weight loss counselors, the nutritionists, the nurses, the hospital team, and clinical social workers represent the most experienced comprehensive group of its kind. To that we like to add one more group: Our Patients.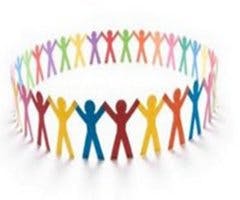 Many patients wish they had someone to speak to who has also previously experienced weight-loss surgery. Patients often want someone who they can speak to and someone who understands the struggles with lifestyle changes. For this reason, The New York Bariatric Group has implemented the Mentorship Program. Through the Mentor/Mentee Panel program, our patients will be paired with people who have previously undergone weight loss surgery with our practice.
Susan, a LAPBAND patient said, "The Mentor/Mentee Panel program paired me with a patient who also had the LAPBAND procedure with the New York Bariatric Group. This patient volunteer was helpful, kind, and compassionate. We spoke before my surgery to prepare for what I should expect. We also spoke significantly after my procedure. Between my mentor, Dr Garber, and his staff there was no question left unanswered. I felt like someone was there for me every step of the way."
Please contact our office at 1-888-8-LAPBAND if you would like to enroll in this program.
Testimonial- Toniann Olivero, Belleville, NY, Age 40
"My life before surgery was very unhappy and depressing. Although I never appeared unhappy to people because I was the "jolly big girl" that made people laugh, deep down I was very sad and miserable. I lost 81lbs with weight loss surgery! My life after surgery is incredible. It's like the outer layer fell off and I was able to emerge. I still can't believe that is ME in the mirror! I can't believe I look and feel this great! I have never been happier. Dr Garber and Dr Holover are amazing! They have great bedside manner. Dr Garber has to be one of the nicest doctors and he is very compassionate as well as considerate. They both made my experience a delightful one. I've been going to Dr Garber about 6yrs now and have referred my friends and family over the years."