Holiday Survival: Halloween Edition
Does the thought of Halloween scare you and your diet? Spooked about the idea of putting on some serious candy weight? If not taken seriously, Halloween can absolutely sabotage your weight loss or weight maintenance efforts. Now is the time to develop a game plan to survive this Halloween season! Make this sneaky holiday a TREAT and not a TRICK!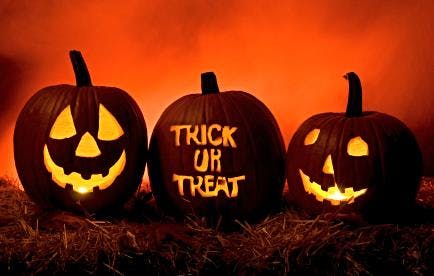 1. Plan Ahead
Before hitting the candy store, decide on how many bags of candy you will need and not how many you want! Try to avoid having tempting Halloween leftover candy!
2. Avoid Your Favorites
Avoid buying your favorite candy, and instead select choices that you are not tempted by. This will silence that tiny voice in your head, tempting you to grab a delicious chocolate covered treat!
3. Skip the Candy
It might feel like you are violating a Halloween rule, but a lot of people nowadays are deciding to hand out healthy snacks or non-edible Halloween treats. Colored pencils, organic lollipops, party favor toys are all great alternatives to the traditional candy.
4. 1 Door Bell Ring= 10 Squats
Stuck with a bowl of candy while on trick-or-treater duty? Sneak in some cardio into your night! For every time trick-or-treaters come knocking on your door, do 10 squats, 10 jumping jacks, or 10 of your favorite exercise!
5. Give it Away!
Post Halloween trick-or-treating may turn your kitchen counter into a mini candy store- one that won't stop screaming your name. Instead of keeping your candy, donate your left over candy to a local food bank, foster care center, homeless shelter, or even send some to our troops!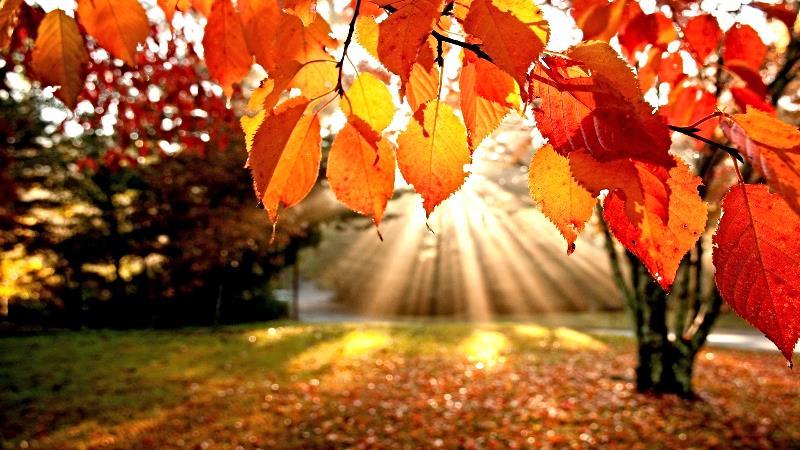 Spice Up Your Fall!
Getting bored of your food? Take the time this fall season to incorporate these new spices into your cooking.
1. Ginger- the horn-shaped spice is easy to use, whether dried and ground or fresh and grated. Ginger is rich in inflammation-fighting compounds and are well known as a stomach soother.
Pairs well with: Citrus, Chile Peppers, Garlic
May help: soothe an upset stomach, fight arthritis pain.
2. Chili Pepper- Chili pepper can fight inflammation and provide natural pain relief, and it's currently being studied as a natural aid for arthritis patients. The heat can also clear congestion, and studies suggest chili pepper could be effective in aiding weight loss. Studies have shown that capsaicin- a pungent compound in hot chili peppers, can rev up the body's metabolism and boost fat burning. As for the fiber and vitamins? Bonus!
Pairs well with: Ginger, chocolate, beans, beef
May help: Boost metabolism
3. Cinnamon- In ancient times, the Greeks and Romans used cinnamon to boost appetite and relieve indigestion! Consuming cinnamon could help balance your blood sugar, which could ward off hunger pangs and mood swings. Researchers have revealed that even the smell of cinnamon has been shown to boost brain function!
Pairs well with: Cloves, nutmeg, allspice, chocolate, fruit, nuts
May help: Stabilize blood sugar
4. Rosemary- Try using rosemary in marinades for meats and poultry! Studies have shown that adding rosemary extract to ground beef helped prevent the formation of cancer-causing compounds produced when meats are grilled, broiled, or fried.
Pairs well with: Sweet Potatoes, citrus, honey, garlic, onion, chili peppers
May help: Enhance mental focus, fight food borne bacteria
5. Sage- Have an upset stomach or sore throat? Studies have shown that sipping on a sage tea can provide effective relief! Research has also shown that incorporating this herb into your cooking may improve symptoms of early Alzheimer's disease.
Pairs well with: Squashes, parsley, rosemary, thyme, walnuts
May help: Preserve memory, soothe sore throats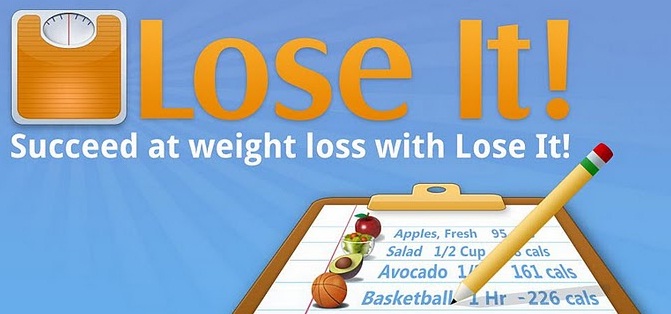 Set your goals.
Lose It! helps you set goals for weight loss, exercise, macronutrient intake, blood pressure, sleep, and more! You set the goals, we'll help you with the plan to achieve them.
Your goal weight.
It all starts with your goal. Lose It! takes your profile and goal weight and puts together your personal daily budget. Set that goal, follow the budget, and start losing it!
Total Wellness.
While weight loss is at the core of Lose It!, we know that weight loss is just one facet of your larger wellness goals. That's why we offer goals around sleep, exercise, measurements, macronutrients, and more.
All together now.
Best of all, Lose It! keeps all of your goals and progress in one place. Get started and you'll be on your way to reaching your health and fitness objectives.
Download this app on your smart phone today!
or visit www.loseit.com.
Monthly Recipe Roasted Halibut
Nutrition information per serving:
219 calories,
18 grams protein
14 grams fat
6 grams carbohydrate
72 mg sodium
Ingredients
16 ounces halibut fillets
Nonstick cooking spray
2 tablespoons margarine, melted
3/4 cup finely chopped hazelnuts
1 cup frozen mixed berries, no added sugar, thawed
1/2 teaspoon Splenda
Directions
Preheat oven to 400 F.
Rinse fish and pat dry with paper towels.
Spray 15x10x1-inch baking pan with nonstick spray; set aside.
Dip fish in melted margarine and then coat both sides with chopped nuts.
Place coated fillets on prepared pan and bake for 8 to 10 minutes or until fish begins to flake when tested with a fork.
Puree berries in a blender and strain to remove the seeds. Stir in Splenda and warm sauce
To serve, drizzle over roasted fish. Makes 6 servings.