Forums Are Now LIVE On Our Website!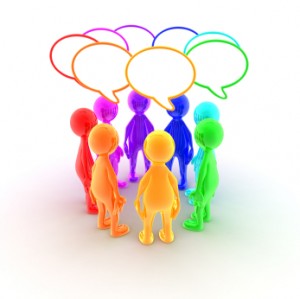 A forum, or message board, is an online disucssion site where people can hold conversations in the form of posted messages. The New York Bariatric Group has been working on our new Forum section for many months now and we are proud to announce they are LIVE and ready to be accessed! Post questions, comments or concerns. A dedicated staff member will respond to your questions with 24 hours. Categories include: General Bariatric Surgery, Nutrition and Diet, Psychology, Post-Op Care (Gastric Bypass, Sleeve Gastrectomy and Lapband), and Success Stories! Post questions for our highly skilled surgeons, nutritionist or psychologist! Visit the following link to get started: StopObesityForLife.com.
Don't Miss Our Upcoming Support Groups!
Join us at our next support group led by our psychologist Jean Rafferty On Thursday, November 10, 2011 at the DeMatteis Center on 101 Northern Blvd, Greenvale NY. She will also have Mike Salvietti guest speak on his Fitness and Bootcamp program.
Join Sharon George at our Holiday Themed Support Group next month on December 8, 2011 to discuss healthy eating options for the holiday season. Recieve tips, recipes, and ask questions about how to stay on track during the holiday season!
Patient Testimonial – Toniann from Belleville, NY
"My life before surgery was very unhappy and depressing. Although I never appeared unhappy to people, because I was the jolly fat girl that made people laugh, deep down I was very sad and miserable. My life after surgery is incredible, It is like the outer layer fell off and I emerged. I can't even believe it sometimes when I look at myself in the mirrow! I have to look again because I can't believe what im seeing. Ive never been happier! My total weight lost is 81lbs and I have never felt happier or healthier in my entire life! I also could not have asked for a more kind and considerate staff. Everyone from the front desk girl to the surgeon was amazing!"