The International Diabetes Federation Releases Position Statement on Bariatric Surgery
The International Diabetes Federation recently released a Position Statement on Bariatric Surgery. This statement strongly recommends bariatric surgery be considered earlier in the treatment of eligible patients, to help stem the serious complications that can result from diabetes. The position paper was presented March 28th at the 2nd World Congress on Interventional Therapies for Type 2 Diabetes in New York.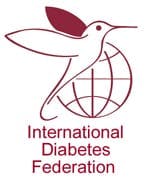 Bariatrix360 – our Electronic Patient Health Record
The New York Bariatric group and our surgeons are constantly seeking to use the newest technology to stay on the cutting edge of medicine and provide you with the best possible program to assist you in achieving long term weight control. Bariatrix360 is our latest effort- it puts your medical information at the fingertips of our surgeons who will have the ability to tailor recommendations specific to your medical history.
Doug from South Hampton lost 250lbs with the New York Bariatric Group

"My biggest frustration today is that I didn't do this surgery sooner. As a builder, I can now walk through the framing studs in my buildings. My diabetes? GONE! Heel Spurs? GONE! High Blood Pressure? GONE! I can now walk into a regular clothing store and buy clothes. People who know me don't recognize me. To be honest with you, I'm sick of talking about it!"