Bring in the New Year with Our Themed Support Group Meetings!
Why not make us your New Year's Resolution and join us for support. These support groups are tailored by our patient's specifications and needs. Groups are held at St. Charles Hospital in Port Jefferson, NY and Hudson Valley Hospital Center in Cortlandt Manor, NY. We host support groups at the DeMatteis Center in Greenvale and Online in the comfort of your own home.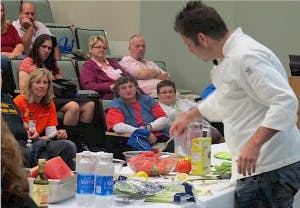 Themes include cooking classes, meetings on stress management and changing habits, exercise specialists with programs designed for the bariatric patient. We listen to the needs of our patients and do our best to answer them. Please feel free to reach out to us with topics you would like to hear about!
For themed support groups scheduled in Suffolk County please contact Danielle Mandracchia at [email protected]. For themed support in Westchester County please contact Monica Mimoso at [email protected].
We hope to see you there. Family and friends are always welcome to attend. To view a full schedule of all our upcoming seminars and support groups please visit us at StopObesityForLife.com.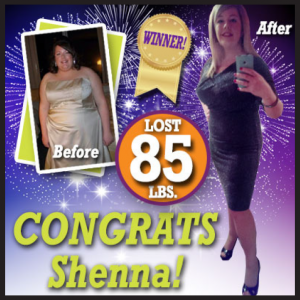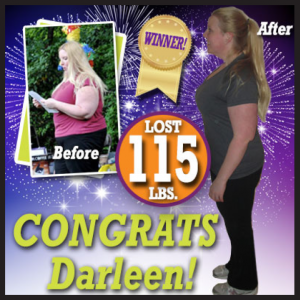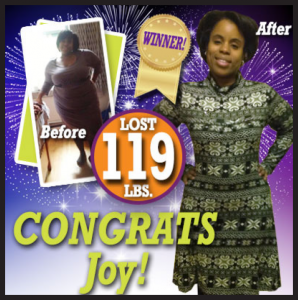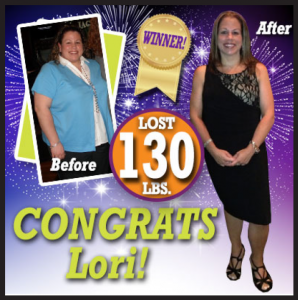 "No More New Year's (Weight Loss) Resolution"
Contest Winners!
Congratulations to Shenna, Darleen, Joy and Lori for winning our "No More New Year's (Weight Loss) Resolutions" contest! Thank you to all that participated and sent your inspiring weight loss stories.
If you did not enter the contest, but meant to, or feel that your weight loss story could help inspire other people, please feel free to submit your before/after pictures and stats to us ANYTIME: [email protected].
If you would like to be considered for our TV commercials, social media, subway posters, brochures, etc. Please submit your pics and stats to the email above. In both cases, you will be required to sign a legal release. Keep up the healthly lifestyle! Happy 2014!
Eat Your Water!
According to many experts, it is recommended to drink eight glasses of water per day! Some even recommend drinking more! It may seem like a daunting task to drink that many glasses of water a day, but don't forget, that you don't necessarily have to drink all that water. Approximately 20% of our daily water intake comes from solid foods. Check out the top hydrating foods below that pack in the most water!
Top 10 Hydrating Foods
Cucumber (96% water)
Watermelon (96% water )
Romaine Lettuce (95% water)
Pineapple (95% water)
Blueberries (95% water)
Celery (95% water)
Tomato (94% water)
Cantaloupe (92% water)
Grapefruit (90% water)
Pear (89% water)
Monthly Recipe:
Chicken Casserole Recipe
Nutritional Analysis Per Serving
Calories: 346
Fat: 6 grams
Protein: 21 grams
Carbohydrate: 52 grams
Cholesterol: 55 mg
Sodium: 1457 mg
Sugar: 2.5 grams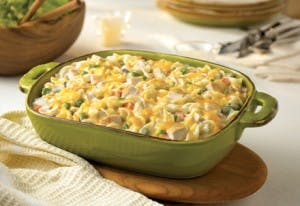 Ingredients
1 cup cubed, cooked skinless chicken breast
3 cups Schwan's Summer Garden Pasta Blend (shells, carrots, peas, green beans)
10 ¾ oz Campbell's 98% fat-free Cream of Chicken Soup
1 cup Fat-free Shredded Cheddar Cheese
4 oz canned mushrooms
¾ cup water
Salt substitute, pepper, garlic powder, and onion powder
Directions
Pre-heat oven to 350 degrees
Cook pasta blend as directed
Mix soup, water and remaining ingredients (reserve ½ cup cheese to sprinkle on top)
Add salt/pepper/garlic powder/onion powder to taste
Bake in casserole dish sprayed with non-stick spray at 350 degrees until bubbly, about 25-
30 minutes