Get To Know Our New Surgeons:
Along with a new location in Northern Westchester, the New York Bariatric Group is proud to announce our new experienced and compassionate surgeon joining our outstanding team, Dr. Eric A. Sommer.
Dr. Eric Sommer received his general surgery training at Boston Medical Center in Boston, Massachusetts, where his passion for bariatrics and laparoscopy blossomed. Dr. Sommer completed a fellowship in Advanced Laparoscopic, Bariatric and Robotic Surgery at Hackensack University Medical Center, Hackensack NY, under the guise of world renowned surgeon Garth Ballantyne. Dr. Sommer was recruited up to Lawrence and Memorial Hospital in New London, CT as the Director of Minimally Invasive and Bariatric Surgery and created the first Bariatric Program in Southeastern Connecticut. At the moment, Dr. Sommer has performed over 300 bariatric procedures such as Laparoscopic Gastric Bypass, Laparoscopic Sleeve Gastrectomy and Laparoscopic Adjustable Gastric Banding.
Know Your Sole!
Make sure to start your new life on the right foot:
Do you have pain in your knees? Shin splints? Has the thought ever crossed your mind that you were just not meant for exercise? Well, fear no more! It's time to stop giving up and instead make time to know your sole.
Shoes are an imperative piece of equipment for a pain free workout. The proper shoe type will provide the correct amount of stability, cushioning, and shock absorbance to remove stress from your joints and knees. Old or improper shoes can cause excess pain which may eventually lead to injury. Did you know that workout shows wear out in about 6 months? When a shoe wears out it loses its support and stability control which could eventually cause you pain when walking/running.
It is very important that you choose a walking/running shoe that is designed for your foot type. Whether you have a flat foot, or a high arch, there are shoes designed to give you the suitable level of comfort that you so deserve.
Try the "Wet Test" at home to figure out your foot type:
Pour a thin layer of water into a shallow pan
Wet the bottom of your foot with water
Step firmly onto a flat surface (a brown paper bag works great!)
Step off and compare your foot print to the below images.
A flat foot indicates that you are most likely an overpronater, meaning that your feet roll inward when you walk. You will need to buy a firmer supportive shoe such as a Motion Shoe, to give you maximum control and extra support on the arch side of the foot.
A normal medium arch is the most common foot type. As a normal pronator, this foot type is best suited with a Stability Shoe which provides moderate arch support and good midsole cushioning.
A high arch is the least common foot type. This foot type indicates that you are an underpronater: meaning that your feet roll outwards as you walk. Make sure to pick up a Neutral Cushioning Shoe with a soft midsole to absorb the shock from walking/running.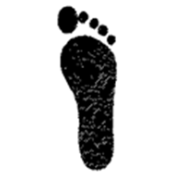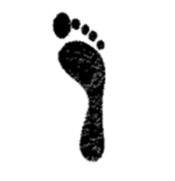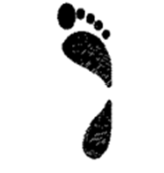 If you need extra assistance on getting to know your sole, you may seek help at any running speciality store. Running store experts will make sure to fit your foot properly and get you back on the track.