Dr. Shawn Garber of New York Bariatric Group Performs the First Orbera Gastric Balloon Procedure for Non Surgical Weight Loss in the Northeast since FDA Approval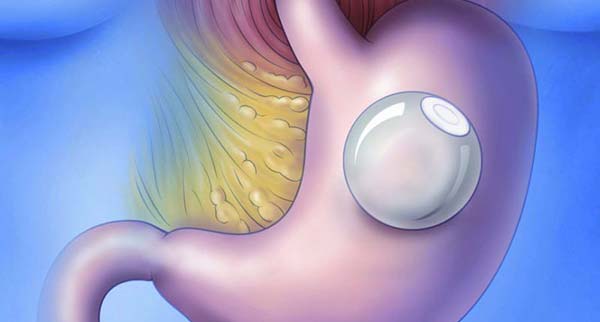 In a historic day in the battle against obesity, Dr. Shawn Garber successfully implanted the very first Orbera intragastric balloon in the Northeast since FDA approval. Although this procedure has had international success for over 20 years with dramatic weight loss results, the Orbera Gastric Balloon has only just been approved for use in the US by the FDA in the last several weeks.
As one of the first surgeons trained in the procedure in the entire US, Dr. Garber is happy to be able to provide this non surgical option to his patients. The placement of the intragastric balloon is part of a 12 month weight loss program. In the 12 month Orbera® program, the patient will have consultations with Dr. Garber as well as his team of weight loss professionals including specially trained physician assistants, registered dietitians and psychologists. Support programs are also included to assure long lasting success.
The procedure was performed in the office under light sedation and took approximately 15 minutes. The patient was able to leave the office 30 minutes later. The patient stated "I feel full" after the procedure. Obesity affects more than 78.6 million U.S. adults and is one of the leading causes of preventable deaths in the U.S. It is one of the most pervasive chronic diseases and increases the risk of health problems such as heart disease, diabetes and high blood pressure. The Orbera Managed Weight Loss Program offers a great new alternative to help fight this disease.
Low-fat, Quick & Tasty
Baked Rosemary Chicken
Prep time: 5 min Cook time: 15 min Calories: 172 Fat: 2g Carbohydrates: 13g Protein: 23g
Description: Yogurt-coated chicken breast, rolled in bread crumbs, and baked.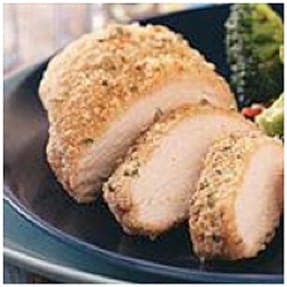 Ingredients: Makes 1 serving
3 ounces Chicken Breast – Raw, Skinless, Boneless
2 tablespoons
Progresso Italian Style Bread Crumbs
2 tablespoons
Plain Yogurt – 12g Protein, Low Fat
1 teaspoon
Rosemary – Dried
Directions
Preheat oven to 400°F. Clean and dry chicken. Remove all excess fat. Place yogurt in small bowl. In second bowl, combine bread crumbs and rosemary. Dip chicken into yogurt then coat with bread crumb mixture. Place prepared chicken into shallow baking dish. Cook for 15 minutes or until meat is no longer pink.
Fall Into Health With These Great Seasonal Fitness Ideas!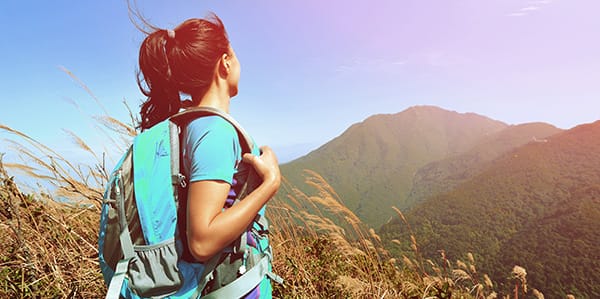 There's hardly a better time of year than fall. The heat of summer dissipates, giving way to beautiful temperatures framed by a hard, blue sky and canopies of red, gold, and orange.
The crisper smell in the air and the settling down of a busy summer are great indicators that it's time to set goals, re-establish routines, and start creating good habits for the upcoming winter.
Here are 6 ways you can use this upcoming season to become a fitter and better you.
Get fit outdoors. Hiking, mountain biking, walking, and rollerblading are all great picks for fall. Things quiet down outdoors now, with children back to school. Check out some of the parks in your area, or get out on the beach.
Exercise family-style. Pick things you can do as a family, like rock climbing, canoeing, or bowling to keep everyone striving for better health and fitness. Set a family weekend to head to a new state park and check out the foliage or go apple picking.
Learn a skill. Always wanted to try in-line skating, golf, cross-country skiing, or ballroom dancing? Here's your chance! Starting in the fall will more assuredly get you to your goal by spring.
Clean out the pantry. Make an effort to go through your pantry and get rid of the processed and junk foods. Have healthy, approved snacks on hand.
Add color to your diet. Fall is a bountiful harvest of brightly colored vegetables and fruits, rich in antioxidants and vitamins. Indulge. Squash, sweet potatoes, pumpkin, carrots, beans, avocados, broccoli, and cauliflower are all great antioxidant-rich vegetables, packed with vitamin A, vitamin C, and potassium. Enjoying what's local, as opposed to vegetables grown elsewhere and shipped in, will give you the most nutritional punch. The time between it being picked and you eating it is much shorter, and therefore, the produce is fresher and more nutritious.
Get enough rest. Fall is usually a time where you're forced to wake up earlier to get kids off to school and get to work on time. You are less likely to get the seven to eight hours of sleep your body needs. If you're not sleeping well, then you don't have the ability to focus and take on healthy lifestyle changes.