Patient Spotlight:
Shelley Wade's Weight Loss Journey
Shelley Wade is one of the country's top Radio Air-Personalities. For the last 10 years, she has been on air at Z100 New York, the biggest Top 40/Pop station in the world. She can also be heard on stations nationwide. At the beginning of this year, Shelley made an announcement on her VLOG that she has decided to have bariatric surgery with the New York Bariatric Group. Shelley has created a pre-operative and post-operative video to share with the public her weight loss journey with the New York Bariatric Group. Click here to watch a video and learn why Shelley decided to have bariatric surgery, the benefits of her procedure and how she is feeling today! Stay tuned for more weight loss videos and updates from Shelley Wade!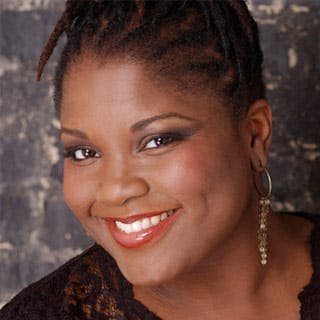 Shelley Wade talks with Dr. Shawn Garber
Shelley Wade chats with Dr. Shawn Garber from the New York Bariatric Group about minimally invasive bariatric surgery! Dr. Garber discusses with Shelley the ins and outs of her SILS Sleeve Gastrectomy procedure, what to expect the day of surgery, and recovery time. Click here to watch the video to learn more!
Shelley Wade Says Hello After Surgery!
Shelley checks in with us three days post her SILS Sleeve Gastrectomy. For Shelley it was a complete and total success- no complaints! In this VLOG she discusses her overall hospital experience at Mercy Medical Center. Shelley mentions how extremely supportive and patient the entire staff at the New York Bariatric Group were during the entire experience. Her hospital stay was a "love fest" where she received great support from the staff and bonded with fellow patients that had surgery that same day.
Shelley Wade wrote "Dr. Garber, just wanted to stop by to say THANK YOU! My surgery experience with you & Mercy was wonderful. I'm at home recovering & feeling better each day. I'll see you next week." Click on the video to learn more about Shelley's surgery experience!
If you also want to embark on a weight loss journey like Shelley Wade, contact our office at 800-633-THIN to schedule a consultation with one of our surgeons today!
Nutritional and Psychological
Services Available in Smithtown
The New York Bariatric Group is pleased to offer nutrition and psychological services to our patients in our Smithtown location:
St. Catherine of Siena Medical Center
48 Route 25A, SCMOB 003, Smithtown, NY 11787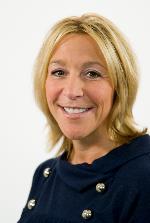 Sharon George MS, RD, CDN is one of the most experienced bariatric surgery nutritionists in the country.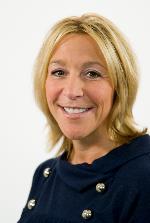 Jean Rafferty LCSW-R, ACSW, MSW specializes in working with patients who are planning to undergo a bariatric surgical procedure or who are adapting to their procedure.
Chili Roasted Salmon
with Cilantro Cream
Makes: 4 servings
Prep time: 10 minutes
Cook time: 10 minutes
Nutrition facts per serving: 444 calories, 33g protein, 22g carbohydrate, 25g fat (5.9g saturated), 3g fiber
Ingredients
Nonstick cooking spray
4 tablespoons fresh lime juice
4 garlic cloves, smashed
2 teaspoons chili powder
2 teaspoons ground cumin
3 teaspoons olive oil
4 5-ounce skinless salmon fillets
1 1/2 cups frozen corn kernels, thawed
1 red bell pepper, thinly sliced
1 poblano pepper, thinly sliced
1/2 small red onion, thinly sliced
Salt
Freshly ground black pepper
1/3 cup light sour cream
2 tablespoons chopped fresh cilantro
Directions
Preheat the oven to 425 degrees. Mist 2 large baking sheets with cooking spray. In a small baking dish, mix together 2 tablespoons lime juice with garlic, chili powder, cumin, and 1 teaspoon olive oil. Add salmon and turn to coat; let sit.
In a medium bowl, toss corn, bell pepper, poblano pepper, and onion with remaining 2 teaspoons olive oil. Transfer corn mixture to one of the baking sheets; spread into a single layer.
Remove salmon from marinade and arrange on second baking sheet. Drizzle corn mixture with remaining salmon marinade. Season salmon and corn with salt and black pepper to taste and roast 8 to 10 minutes, until fish is just cooked through and vegetables are tender.
Mix together sour cream, cilantro, and remaining lime juice. Season with salt to taste. Spoon corn onto plates and add salmon. Drizzle cream over fish.