New Office Hours for Dr. Spencer Holover
Starting on August 17,2011 Dr. Spencer Holover will be seeing patients in our Manhattan office located at 67 Irving Place (North), 10th Floor, New York, NY 10003. To schedule an appointment please call our office at (866) 487-7570. He will continue to be seeing patients every Wednesday in our New Hyde Park office.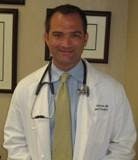 Mercy Medical Center Top-Rated Again in Weight-Loss Surgery
In the latest affirmation of the hospital's delivery of the highest quality patient care, Mercy Medical Center and the New York Bariatric Group have received the 2011 Bariatric Surgery Excellence Award from HealthGrades, the nation's leading independent healthcare ratings organization, for the sixth consecutive year.
Joanne, Age 43, Farmingdale, NY

"Before surgery I did not want to go out to nice places and have to get dressed up because I had to go shopping for clothes and I was a size 18-20. I felt that if I stayed home people would not see how heavy I had become. I was so embarrassed. Life after surgery is completely different. My energy is unbelievable. I love that I can shop for clothes anywhere. It is even fun to go to the gym again!"