Sweet Potato Pie with Whole Wheat and Oat Crust
Ingredients
2 cups mashed sweet potatoes
¾ cup Splenda
2 large eggs
12 ounce nonfat evaporated milk
1 tsp ground cinnamon
½ tsp salt
½ tsp ground dry ginger
¼ tsp ground cloves
Directions
Preheat oven to 350°F
Place all ingredients into a medium bowl and using a hand mixer, mix for 2 minutes or until well blended.
Pour into prepared whole wheat pie crust (see recipe below)
Bake for 45 minutes or until a knife inserted in the middle comes out clean.
Let cool to room temperature before serving.
Whole Wheat and Oat Crust
¾ cup whole wheat flour
½ cup old fashioned oats
2 tsp sugar
½ tsp salt
1/3 cup unsalted butter
¼ cup ice water
Directions
In a 4 cup food processor add flour and oats. Process until oats are finely chopped.
Add sugar, salt and butter and process for 30 seconds.
Using a rubber spatula scrape the sides of the bowl and process for 10 seconds.
Add ice water and process for 10 seconds: remove from processor.
Place pie crust into a 9 inch pan using your fingers, press dough evenly inside and along side of the pan.
Restaurant Survival Tips
There are quite a few strategies to help you navigate through the many nutritional land mines waiting for you in the restaurant world. These can be applied at the fast food joint or your favorite sit down restaurant.
1. Load up on Protein First
Having something with lean protein is the best way to start a meal. A study published in Physiology & Behavior showed that people who ate a protein-heavy appetizer consumed an average of 16 percent fewer calories in their entrée than those who loaded up with carbohydrates. The effect is spoiled, however, if you choose fried chicken strips as the protein source. Look for a shrimp cocktail type option instead.
2. Beware of Portion Distortion
Data collected by the Nationwide Food Consumption Survey states that food portions are growing. Hamburgers have grown by 97 calories since 1977 and fries have grown by 68 calories. Research points out that the problem with this is that people don't necessarily stop eating when they are full. Students at Cornell were given access to an all-you-can-eat buffet and told to have as much as they want. The next week, the same students were served either portions of equal size, 25 percent bigger, or 50 percent bigger. Those with 25 percent more food ate 164 more calories and those with 50 percent more ate 221 extra calories. So be aware of portion sizes when eating out and go ahead and put half in a to-go box at the beginning of the meal.
Enjoy the Conversation
You have heard it many times before; it takes your stomach about 20 minutes to tell you that you are full. This is why it is so important that you eat slowly so that your brain gets the message that you are full before you have overeaten. To help slow you down, put your fork down between bites and make sure to talk a lot to all your dinner companions.
Avoid Handouts
Just because they bring it to the table, does not mean you have to eat it. Eating just a couple of Olive Garden's breadsticks or Red Lobster Cheddar Bay Biscuits will add 300 calories before your meal even arrives. Same goes for that basket of chips at the Mexican restaurant; these can easily add 500 extra calories to your meal. So skip the freebies and save your calories for your entrée.
Don't Fall for Combo Deals
Almost anytime you go to the fast food joint or through the drive thru you will be asked if you want to make your order a combo meal. This is tempting as it is hard to refuse when you feel like you are getting such a deal what with them throwing in a drink and fries in a larger size for just a few cents extra. You are also getting at least 55 percent more calories making this the cheapest way to gain weight in a hurry. My advice is to just say no to combo meals.
Drink Responsibly
I know you are aware of the dietary dangers of soda, but you might not realize that sweet tea is only marginally better than a Coca Cola. Each glass of sweet tea you drink with dinner adds about 120 empty calories to your meal, the same goes for juice. According to a study from the University of North Carolina, America's love affair with flavored drinks adds about 450 calories to our diet daily. This is equivalent to an extra 47 pounds of body mass each year. Switch to drinking plain water though will have the opposite effect. The more you drink, the more you will shrink.
Go with Side Items
Some of the best restaurant choices can be found in the side items section of the menu. Plates of roasted seasonal vegetables, black beans, and even skewers of "add-on" shrimp are on most menus and can make a healthy meal. Stick to ordering a couple of sides instead of an entrée and you can feel better knowing you didn't blow your daily calorie allotment and that you saved money too.
Patient Testimonial – Frank, Fresh Meadows, NY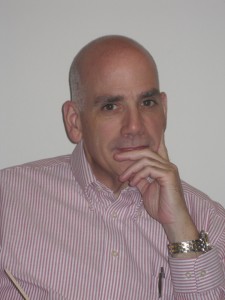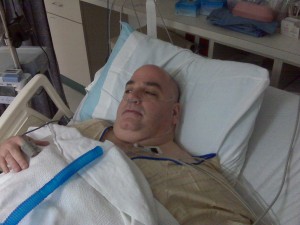 "Prior to having surgery, I could barely get out of bed. My health was slowly deteriorating and I was becoming unhealthier as the months past. I wanted to be healthier for myself and for my family. I choose to undergo bariatric surgery with the New York Bariatric Group and it was the best decision of my life. I am now healthy, I can be more active and I have a better personal and social life. The surgeons and staff were helpful throughout the entire process and I never felt alone. I was surrounded by a team of experts who answered all my questions. I'd do it all over again if I had to!"