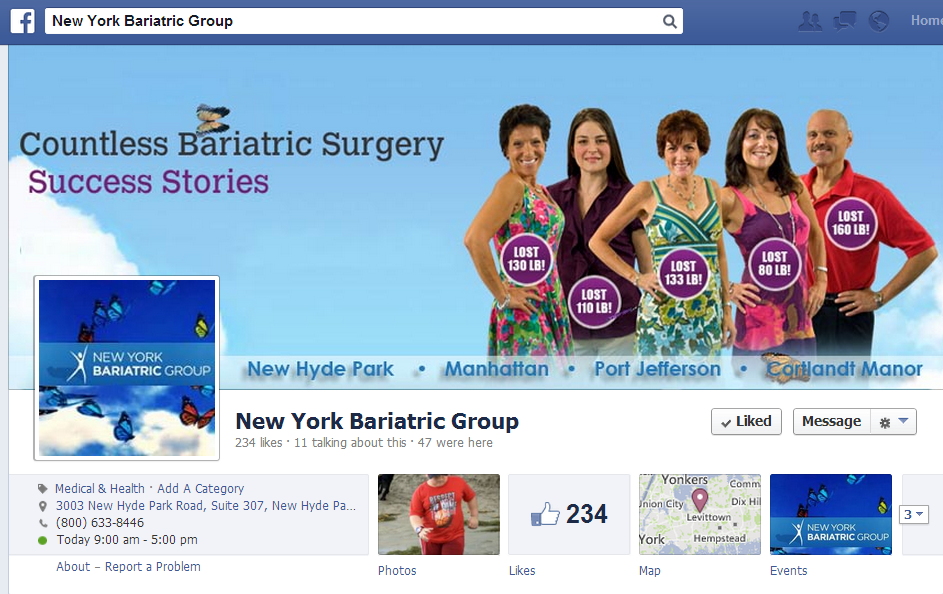 Visit the New York Bariatric Group on Facebook
Join in on the conversation and get involved in our frequent Facebook updates! We're regularly posting: upcoming events, patient success stories, obesity related news articles- along with bariatric nutrition and food preparation tips. We are keeping you updated with site news and what's going on as well as sharing interesting links that you may find useful!
So what are you waiting for?
Click here to give us a LIKE!
Top 10 Workout Music Stations
Are you stuck in a boring workout rut? Have you hit a workout plateau? It's time to spice it up with some new workout jams!
By incorporating new music into your workout you will beat gym boredom and get more out of each workout. Utilizing music during your workouts will not only cure boredom at the gym, but will also rev you up for a high intensity workout! In addition, working out with your favorite songs will help pass the time quickly and burning calories will be more enjoyable.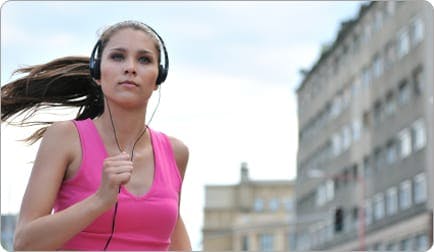 Recent studies have shown that working out with music will help you train longer and harder by allowing you to concentrate on the rhythm of your workout rather than on the difficulty of your exercises. Here are some top workout stations on Pandora that can help motivate you to finish that workout! Check them out and let us know which one is your favorite on our facebook page.
Top 10 Pandora Workout Stations
1. 80′s Cardio – Billy Idol, Michael Jackson, Journey.
2. Alternative Endurance Training – Red Hot Chili Peppers, Rise Against, Sublime.
3. Classic Rock Power Workout – AC/DC, Aerosmith, Queen.
4. Country Fitness – Keith Urban, Toby Keith, Lady Antebellum, Jason Aldean.
5. Dance Cardio – Deadmau5, Tiesto, David Guetta.
6. Electronic Cardio – Daft Punk, Skrillex, Diplo.
7. Hard Rock Strength Training – Linkin Park, Three Days Grace, Disturbed.
8. Pop and Hip Hop Power Workout – Ke$ha, Black Eyed Peas, Beyonce.
9. Pop Fitness – Katy Perry, Maroon 5, Train.
10. Rap Strength Training – Lil Wayne, Jay-Z, Snoop Dogg, Eminem.
Monthly Recipe: Almond Shrimp
This easy low fat seafood recipe is fantastic as an appetizer or light dinner. Add Tabasco sauce for a fiery kick.
Yield: 6 servings (4 shrimp & 2 Tbsp honey mustard per serving)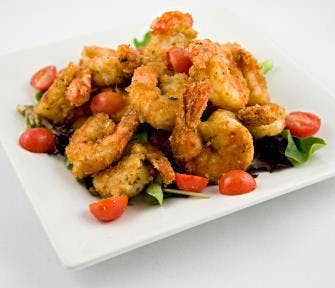 Important Portion Size Information:
Post weight loss surgery patients must carefully measure ingredients and portion size. Consult with your physician for your individual portion size guidelines. Freeze leftovers in single-serving portions for future meals.This recipe is appropriate for many meal plans for weight loss surgery patients medically approved to eat solid food. To determine if this recipe is safe for you, consult your physician.
Ingredients:
1/2 cup egg substitute
1 Tbsp Tabasco sauce (optional)
1 lb 21/25 count shrimp, peeled and deveined
1/2 cup sliced almonds
7 Tbsp brown mustard
5 Tbsp honey
Nutritional Information:
Calories: 213
Fat: 6g
Saturated Fat: 1g
Cholesterol: 115mg
Sodium: 249mg
Carbohydrate: 13g
Fiber: 0
Protein: 19g
Directions:
Preheat oven to 325°F.
In a small bowl, add egg substitute and Tabasco sauce, if using, and stir to combine. Dip
shrimp into egg mixture, then roll in sliced almonds to coat evenly.Line a baking sheet with
foil and lightly coat with nonstick cooking spray. Arrange shrimp on baking sheet in a single
layer and bake for 25 minutes, or until golden brown.
Meanwhile, in another small bowl, combine the brown mustard and honey and stir.
Serve warm with honey mustard for dipping.